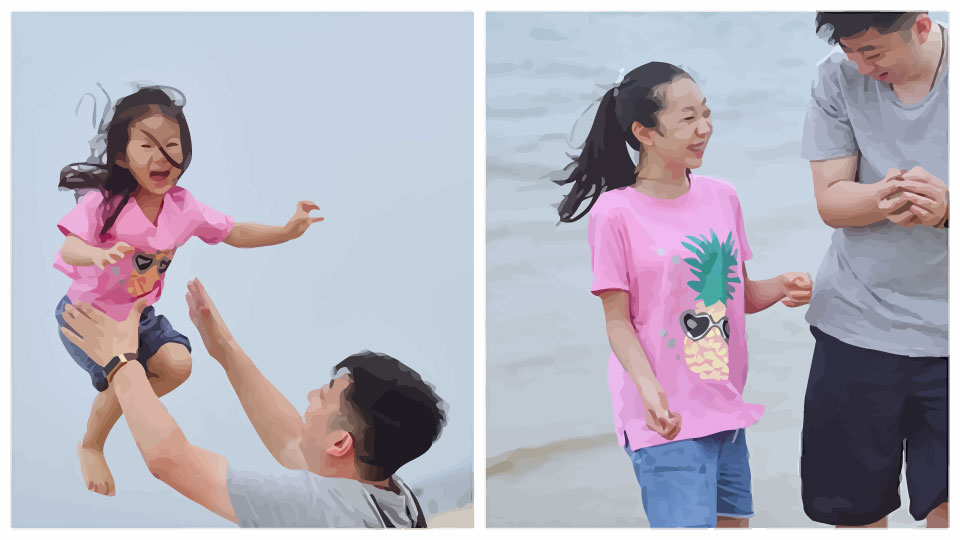 Me
Why could I find this magic method which helped me to master English, except being lucky? Why was I able to make the breakthrough in just two months?
I went to a Teacher's University and majored in educational psychology. I was obsessed with English, well, and some pretty girls in English Literature Department. Anyway, I attended and won some English contests every year.
I graduated in 1992 and became a teacher, but I quit after two years and found a job in a foreign trading company. I also worked as an English-Chinese interpreter.
Later on, I started a computer company with two friends. I was in charge of technology. I studied documents and wrote programs in English.
From 2001 to 2004, I taught IT(Information Technology) at Xiamen International School(XIS). As a full-time teacher, I taught hundreds of foreign kids between 5 and 18 years old how to use computers.
I used English to teach, have meetings, and communicate every day. My colleagues were teachers from the US, Canada, and other English-speaking countries.
In 2009, I bought a franchise from an early-year development program in the UK. We exchanged emails and talked on Skype in English. I went to London twice to get trained. I also translated the whole curriculum by myself.
NOx4 Learning method
As I mentioned on the home page, I took many English courses. I learned English every day but just couldn't watch movies without subtitles.
I admit that I didn't try my best to learn. I'm a lazy ordinary human being. I was satisfied with my English level.
On my 50th birthday, I suddenly panicked when I thought about I was getting old and my daughters were still so young.
I realized it was not good enough to leave them money. Instead, it was my responsibility to teach them how to make money to make sure they could handle this world after I died.
It's the Age of Meta now. I had to teach them how to make money in this digital world.
To do that, I had to learn it first.
And I must learn from entrepreneurs in the US and other capitalist countries, who are good at making money on the internet.
So I began to read business books and watch videos about making money. Soon I realized that the free content was too unsystematic. It made me even more confused sometimes. So I started to buy courses on marketing, sales, writing, copywriting, etc.
I'd been excited because now and then, there was an aha moment. But the most exciting moment was that I surprisingly found out that I could understand everything in English two months later.
Obviously, something in those two months worked. But what was the critical element? The materials? The content? The way I studied?
I'm a curious man. So I spent many hours researching and studying. I read a lot of material about language learning and the experience of polyglots. I started to know linguistic theories.
After summarising my own experience and the whole language learning journey, I had a deeper understanding of acquiring languages.
I found many valuable tools, wrote a PHP program, and made a practical roadmap.
I assembled this NOx4 Learning method.
The future
Language is a tool to express, a bridge of communication, and a bond connecting the whole world.
Learning and mastering a new language is not a destination. It's a starting point to a more incredible life journey.
When I realized that my method could help people to learn any foreign language quickly, I knew it was valuable and a chance to make money.
And it's also a chance to meet more people and make friends.
I hope that, in the near future, I establish a community that gathers a thousand people all over the world, who love language learning, traveling, and business.
We chat, learn, do business, make money, travel, and have fun TOGETHER.
We make the world a better place. And we have better lives at the same time.